Benbrook TX Pain Clinic Location
BENBROOK LOCATION
9239 Vista Way
Benbrook, TX 76126
Monday-Friday: 8 AM – 5 PM
Welcome!
Welcome to the Comprehensive Pain Institute's Benbrook, TX clinic location. We stand dedicated to alleviating and managing pain for all our patients. Located amidst the picturesque setting of Benbrook, our facility merges state-of-the-art care with the warmth of Texan hospitality, ensuring your journey towards pain relief is both effective and comfortable .We serve patients throughout Benbrook as well as:
Arlington, TX
Azle, TX
Burleson, TX
Crowley, TX
Fort Worth, TX
Forest Hill, TX
Haltom City, TX
Hurst, TX
Mansfield, TX
North Richland Hills, TX
Richland Hills, TX
Saginaw, TX
White Settlement, TX
Watauga, TX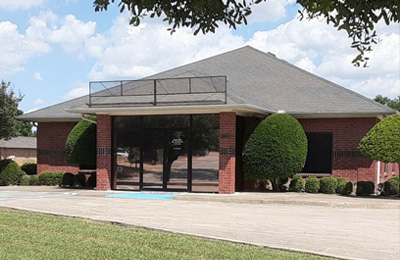 What Makes Our Benbrook, TX Clinic Stand Out
Skilled Professionals: Our Benbrook team is comprised of board-certified physicians, adept nurses, and friendly staff—all working towards your wellbeing.
Modern Medical Equipment: Rest assured you will receive top-tier care with our cutting-edge medical & pain treatment technology.
Personalized Treatment: We craft unique treatment strategies tailored to each patient's specific condition and needs.
Central Location: Easily accessible in Benbrook, TX, our clinic boasts of ample parking space and is designed to accommodate individuals with disabilities.
Embark on Your Journey Toward Relief
At the Comprehensive Pain Institute's Benbrook, TX clinic, we believe you shouldn't be confined by pain. We're here to guide and support you towards rediscovering a life without the shadow of discomfort. Reach out today to book an appointment and pave the way to a brighter, pain-free tomorrow. Call us at 817-737-3331