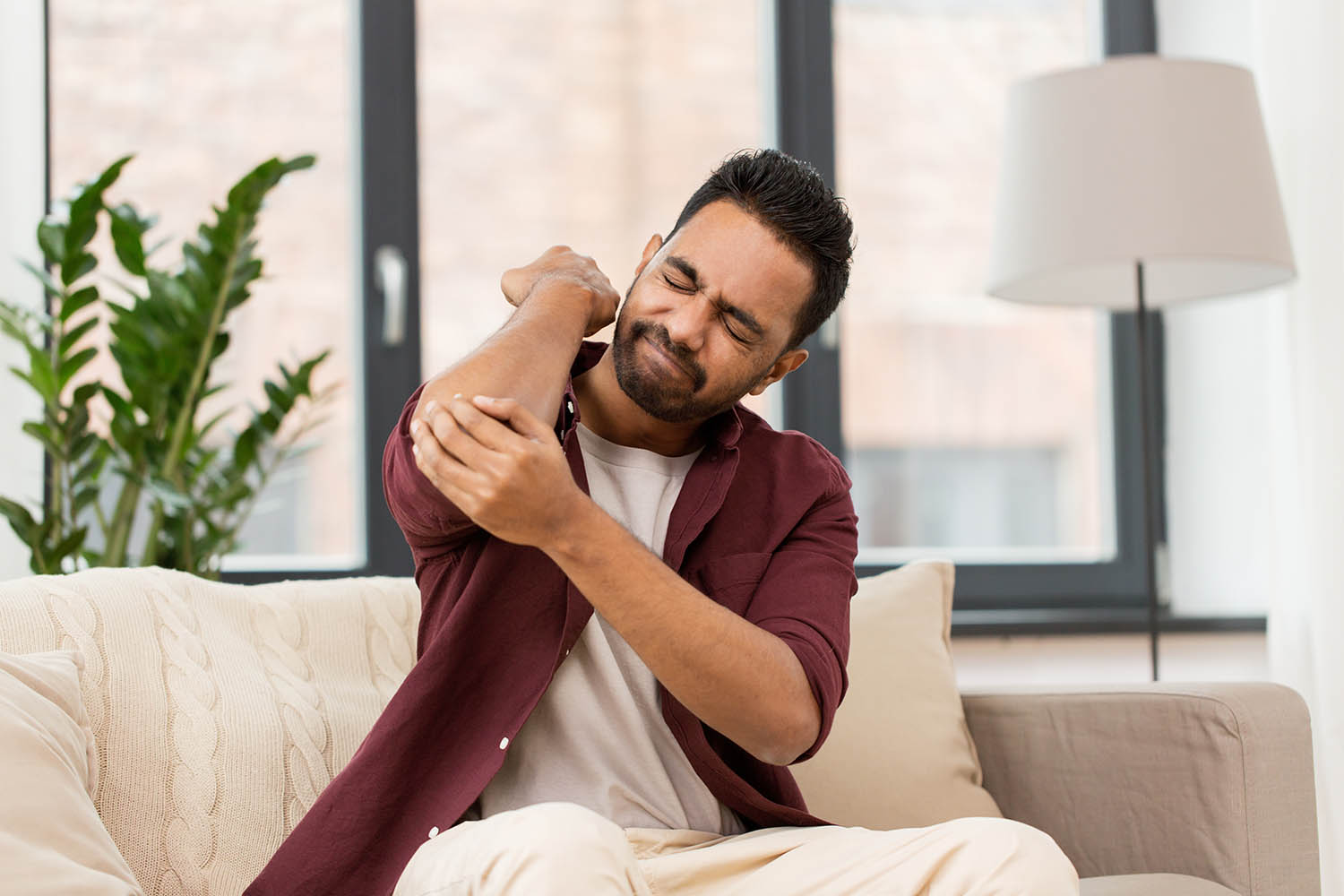 Rheumatoid arthritis is a destructive joint disease caused by inflammation in the tissue that normally produces lubrication fluid for joints. Arthritis means joint inflammation. The joint inflammation of rheumatoid arthritis causes swelling, pain, stiffness, and redness in the joints.
Comprehensive Pain Institute's joint pain experts understand there is no single answer for relieving arthritis pain, so our doctors employ various treatments and lifestyle changes that may reduce symptoms while improving overall health. Explore some effective methods of treating RA.
Comprehensive Pain Institute Bedford & Benbrook Texas Offers cutting edge therapies for treating chronic pain.
The Comprehensive Pain Institute may suggest the following treatments for Rheumatoid Arthritis (RA):
Blocks of Nerve: Nerve blocks provide temporary relief for Rheumatoid Arthritis by blocking pain signals to your brain. They can be used as part of your therapy regimen to manage symptoms while remaining active.
Joint injections: Hyaluronic or corticosteroid injections may be administered directly into joints to decrease inflammation. Sacroiliac Joint Injections may be particularly helpful for those living with RA; watch our video for more information on this matter.
Medication: Anti-inflammatory and pain reliever medications are a key part of treating RA. Ibuprofen and other nonsteroidal anti-inflammatory drugs (NSAIDs) such as ibuprofen may provide pain relief while decreasing inflammation; disease-modifying antirheumatic drugs (DMARDs), such as methotrexate or sulfasalazine may slow progression and limit joint damage over time.
Physical Treatment: Physical therapy offers effective ways to increase joint mobility and alleviate joint pain through guided exercises and stretching. Therapists also can teach exercises that strengthen muscles surrounding joints to reduce pressure on them and enhance overall functionality.
Rheumatological Pain Treatments in Bedford & Benbrook TX
Comprehensive Pain Institute offers comprehensive Rheumatoid Arthritis care to Bedford and Benbrook TX area residents suffering from Rheumatoid Arthritis. We help manage pain while improving quality of life. If you suspect you might have Rheumatoid Arthritis, consult a physician who can identify an effective course of treatment suited for you – contact us now to speak to one!